We lovingly hand craft unique and professional, richly textured chalkboard menus and signs to increase your visibility, make your product memorable and give your customers a wonderful emotional connection to your establishment or event.
Contact Us Now!
Chalk It Up Signs on Instagram:
Testimonials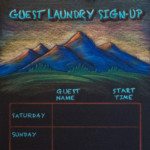 Wow that looks fabulous!  I paid the balance today.  Thank you so much for the fast turnaround and the awesome job.  Couldn't be happier!  Approved. 
Kristine
Owner
Wyndham Durango Resort
Durango, Colorado
Some of Our Great Clients
News From the Studio - Our Latest Blogs
See our latest chalkboard signs and what we've been thinking and doing!
Melanie
Blog, Special Events
cafe, chalk illustration, chalk It Up Signs, chalkboard, chalkboard menu, chalkboard mural, chalkboard sign, framed, Gabriola Island, hand drawn, logo, Montreal. Canada, nanaimo, trade show
0 Comment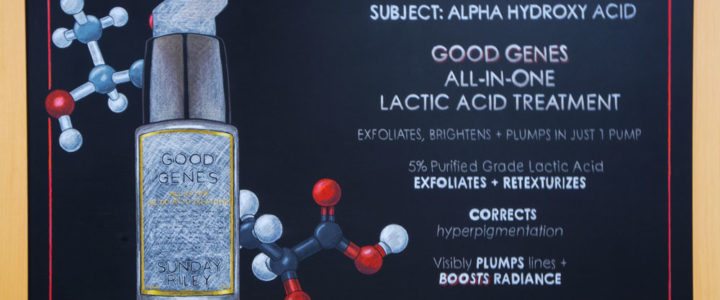 We were very excited to make three chalkboard signs for SundayRead more

Share on Facebook
Melanie
Blog, Home, Pubs and Bars, Restaurants, Studio or Business
brewery, chalk art, Chalk Artist, chalk It Up Signs, chalkboard menu, chalkboard sign, framed, hand drawn chalkboard, logo, Massachusetts, sign, signage, specials chalkboard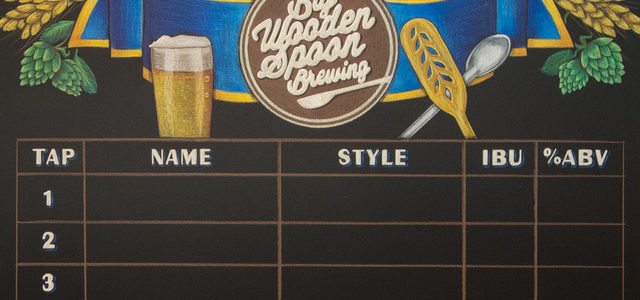 This chalkboard sign was created for a home brew enthusiast inRead more

Share on Facebook
All About Our Custom Chalkboard Signs and Chalk Art
Chalk It Up Signs creates custom chalkboard menu boards, chalkboard signs and chalkboard mural art. Hand drawn, richly textured, and SEALED. Shipping to anywhere in United States, Canada and worldwide!
At Chalk It Up Signs, our chalk board artists professionally create hand-drawn chalkboard signage, menus, chalk art and chalkboard murals that is dramatically textured and lush. Our professional chalk art creates a warm, easy atmosphere in any establishment and is great for all kinds of special events. Every chalkboard is custom made to your specification and can be installed on walls, as table top displays or as A-frame, sidewalk, freestanding chalkboard signage or menus.
Chalk It Up Signs' chalk board art is professionally designed and hand drawn for the highest quality chalk board art on the market. We do not use paints or inks! Attention to detail keeps our chalk board menus and signs at the front of the industry. A technique honed since 2000 produces a permanant richly textured, timeless chalk art that your customers will definately notice and appreciate!
It Does Not Smudge! The artwork is sealed to last! We have CIUS signs that are over 15 years in the running and still look great. The artwork on each chalkboard is sealed for long lasting permanance and unsealed spaces can be left to give you the flexibility of a specials chalkboard. Full of lush texture that will make you want to reach out and touch, because you can!
The Black Board - Each chalkboard mural, menu or sign from Chalk It Up Signs is custom-cut from lightweight, durable sign substrate for a clean, professional presentation. Our chalk board signs are completely re-writable using traditional chalk or water based chalk ink markers. A Chalk It Up Signs chalk board looks great for years and years.
Perfect for Restaurants, Diners, Pubs, Coffee Shops, Cafes, Hotels, Yogurt Stores, Yoga Studio, Hair & Nail Salons, Marinas, Movie Theatres, Grocery Stores, Delis, Live Music Venues, Pet Groomers, Trade Show Displays , Print Media , Personal Art and more.
We Ship Everywhere in the USA and Canada!
Alabama  - Montgomery & Birmingham
Alaska  - Juneau & Anchorage
Arizona -  Phoenix

Arkansas  - Little Rock

California - San Francisco & Los Angeles

Colorado -  Denver & Boulder

Connecticut  - Hartford & Bridgeport

Delaware -   Dover & Wilmington

Florida  - Tallahassee & Jacksonville

Georgia -  Atlanta

Hawaii -  Honolulu

Idaho -  Boise

Illinois  - Springfield & Chicago

Indiana  - Indianapolis

Iowa - Des Moines
Kansas  - Topeka & Wichita

Kentucky  - Frankfort & Louisville

Louisiana -  Baton Rouge & New Orleans

Maine  - Augusta & Portland

Maryland -  Annapolis & Baltimore

Massachusetts -  Boston

Michigan  -  Lansing & Detroit

Minnesota  - St. Paul & Minneapolis
Mississippi -  Jackson & Jackson

Missouri  - Jefferson City  & Kansas City

Montana  -  Helena  & Billings

Nebraska -  Lincoln & Omaha

Nevada -   Carson City  & Las Vegas

New Hampshire  -  Concord & Manchester

New Jersey -   Trenton  &Newark

New Mexico  -  Santa Fe  & Albuquerque

New York  - Albany & New York City

North Carolina  - Raleigh & Charlotte

North Dakota -  Bismarck  & Fargo

Ohio  - Columbus

Oklahoma -  Oklahoma City

Oregon -  Salem , Portland

Pennsylvania -  Harrisburg, Philadelphia

Rhode Island  - Providence, Providence

South Carolina -  Columbia

South Dakota  - Pierre, Sioux Falls

Tennessee -  Nashville, Memphis

Texas-   Austin ,Houston, Dallas

Utah  - Salt Lake City

Vermont -  Montpelier, Burlington

Virginia  - Richmond, Virginia Beach

Washington -  Olympia, Seattle

West Virginia  - Charleston

Wisconsin -  Madison, Milwaukee

Wyoming -  Cheyenne
In Canada:

Alberta - Calgary, Edmonton, Waterton Lakes

British Columbia- Vancouver, Victoria, Nanaimo, Tofino, Courtney, Comox

Manitoba - Winnipeg

New Brunswick - St Johns

Newfoundland and Labrador - St Johns

Nova Scotia - Halifax

Northwest Territories - Yellowknife

Nunavut

Ontario - Toronto, Hamilton, Ottawa, Guelph, Ottawa
Prince Edward Island - Charlottetown

Québec - Montreal, Quebec City

Saskatchewan - Regina, Saskatoon

Yukon - Whitehorse