We are a professional, creative team of folks with a common goal – To create the most amazing chalkboard menu/specials/art/freestanding/a-frame signs for you!  We take the business of our business very seriously and we get to have fun creating unique, hand drawn, functional chalkboard art.
Chalk It Up Signs is located on the west coast of Canada.  Our custom made chalkboards head south of the border to the United States, elsewhere in Canada and even farther abroad including Australia, Brazil & Hong Kong!  Check out the CIUS destination map here.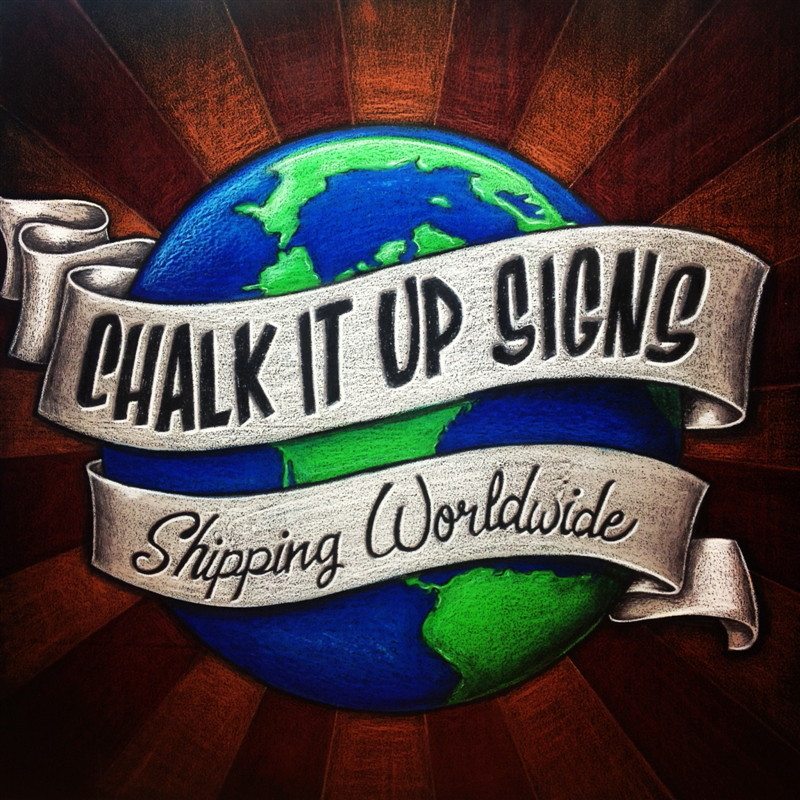 Chalk It Up Signs has been a leader in chalkboard signs for over 12 years. Every job is professionally designed, expertly hand-drawn to look like chalk that can be sealed. We do not use paints or inks!  Our chalkboard menu and signs are richly textured and stand out above the rest.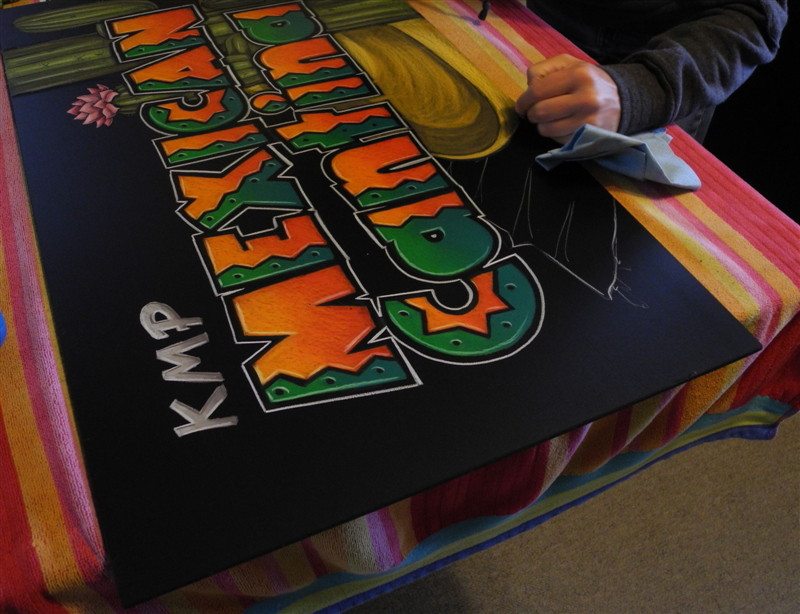 We bring a professional and fresh approach to our work with effective results on time and on budget.
We also offer a full range of design services
Logo Designs  *  Business Cards  *  Brochures
Web Design  *  Newsletters
Posters  *  Food & Beverage Packaging & more!
Contact us for more ways Chalk It Up Signs can be of service your business.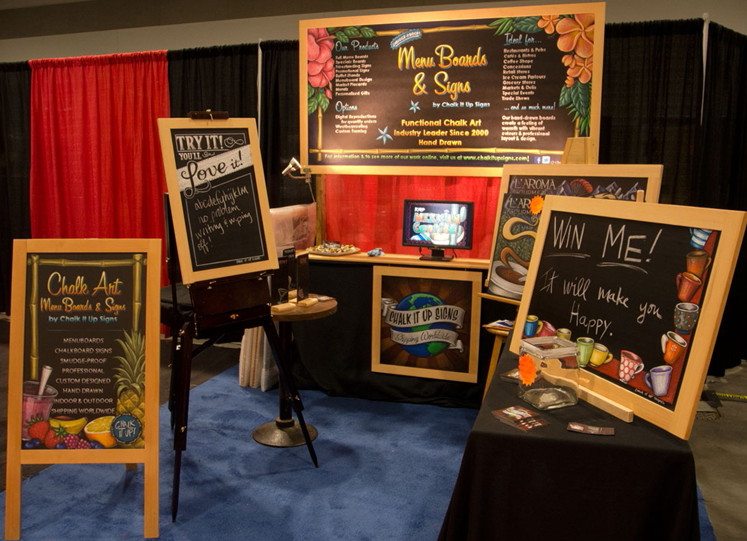 Share on Facebook