Howdy friends,
A big thanks to Flat Iron Coffee in Boulder Colorado for ordering another sign from us. We so appreciate the return business and it lets us know we're doing it right. The design style of this specials chalkboard and the chalk menuboard we created last year for Flat Iron Coffee is called "steampunk". According to Wikipedia, "Steampunk refers to a subgenre of science fiction and sometimes fantasy that incorporates technology and aesthetic designs inspired by 19th-century industrial steam-powered machinery.[1][2]"
These links will take you to some of our past steampunk chalkboard prjects:
Steamworks Brewery Logo Board
Steamship Grill table top A-frames
Flat Iron Coffee Menu Chalkboard
We appreciate all of our customers, but our repeaters hold a special place in our chalky heart.  You too can be a CIUS chalkboard owner and it's so easy!  Just drop us a line here and get the ball rolling.
Until the next time,
Melanie and the gang
A Boulder Colorado steampunk specials chalkboard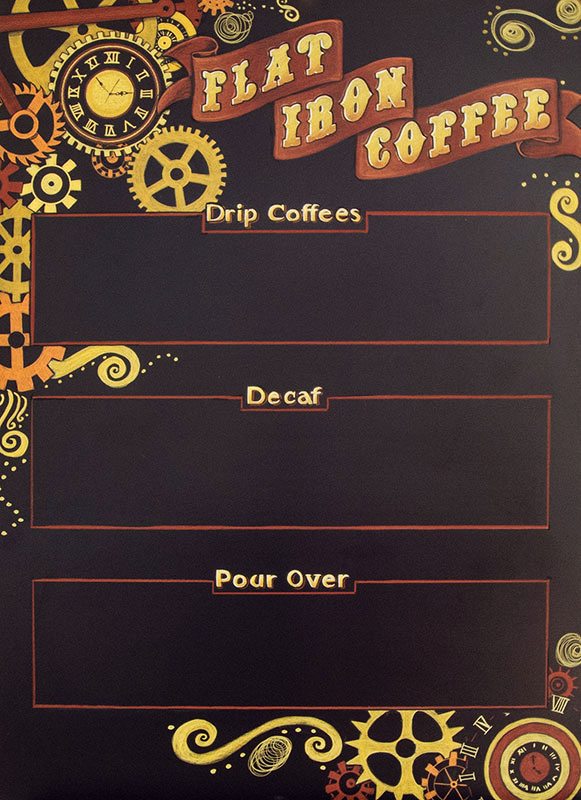 Boulder Colorado Steampunk Specials Chalkboard

Share on Facebook