Chalk Art Its Not Just For Breakfast Anymore
We do great chalk art signs and menu boards for all kinds of businesses.  We also do great chalk art for personal gifts as well.
This is for a friend for Christmas.  He is the boss or "El Jefe".  Love the Retro Mexican black velvet look of this sign.  Hook 'em Horns.
Our skills are varied here at Chalk It Up Signs.  We do cute forest creatures, clean and elegant hand lettering for menu boards and bad ass macho art.
If you need to up your macho ante, we can help you.
Hasta.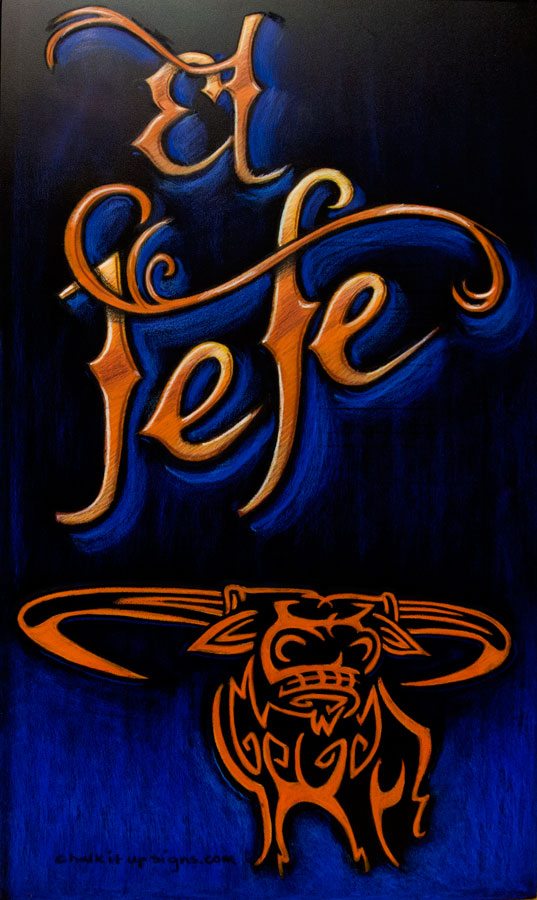 Share on Facebook