This chalkboard sign was created for a home brew enthusiast in Massachusetts. He had already created the logo which our design teamed worked into a banner with hops and barley. The final version of this sign will be framed with westcoast, vertical grain Fir. A chalkboard sign like this is the perfect addition to your home brewing center. It harkens back to a day when hand crafted beer was the beer everyone would buy. Quality home brew beer made in small batches by hand, not made by a big conglomerate putting profits first.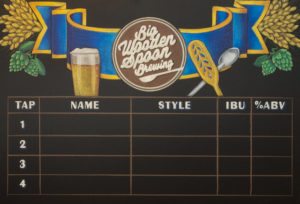 We do not use paint or chalk makers to create the lush textured chalkboard sign art
Here is blowup of some of the detail that went into the creation of this chalkboard sign. Notice the colors, shading, layers and shadows that are used.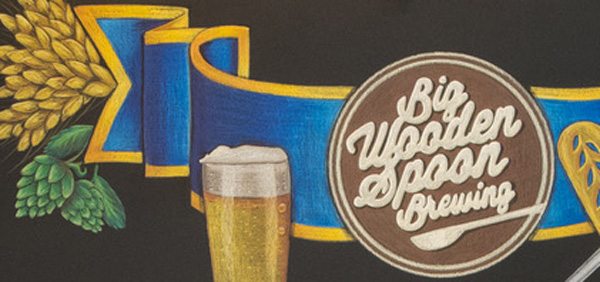 We are very proud of our technique. Hand drawing takes time but the results are worth it. When your friends or customers see this quality of hand made chalk art they will know you care.
We lovingly hand craft unique and professional, richly textured chalkboard menus and signs to increase your visibility, make your product memorable and give your customers a wonderful emotional connection to your establishment or event.
Take time to visit our extensive portfolio pages.  Another page that customers often find helpful is the Chalkboard Process page.
From everyone at Chalk It Up Signs,
Have great day!

Share on Facebook