Greetings y'all. Latest out of the studio is a great chalkboard specials project for North Mason High School in Washington State.  We created three chalkboard specials signs for their concessions/cafeteria area. School mascots are great to work on because there is such pride and fun associated with them…Go Bulldogs!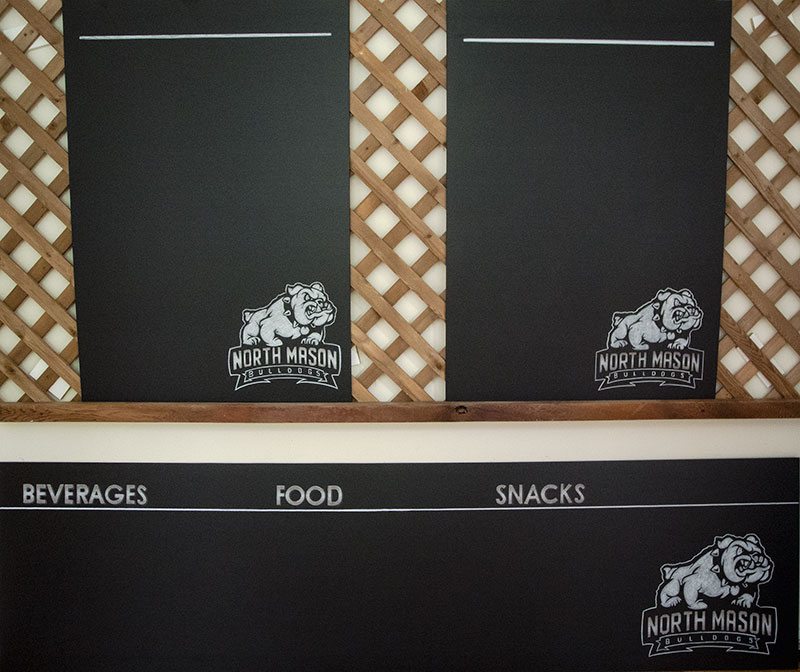 We love taking your logo and creating a chalkboard specials sign that you can use and change as needed.   Our chalkboard specials signs are highly functional and get your message across to your patrons with pizazz. A CIUS chalkboard specials sign is completely erasable using traditional chalk or water soluble chalk ink markers.  Our custom designed, hand-drawn artwork is sealed to last, so just wipe off with a damp, clean cloth and make your changes.
Do you want to bring more patrons into your cafeteria, snack shack, coffee bar, pub…the applications are endless but the effect is the same – our chalkboard specials signs are eye catching and they draw people in and that is effective and powerful marketing.
Contact us today to order YOUR very own Chalk It Up Signs chalkboard specials sign.  We would love to create something especially for you.
Over and out for now,
Melanie and the CIUS gang

Share on Facebook