Our unique chalk style hand lettering sets this custom office chalkboard specials sign apart from other chalkboards.  The hand drawn chalk border and our  custom framing highlight the retro coffee saying and retro illustration nicely. We were asked to include a whale, mountains, ocean, eagle, forrest and chalk hand lettering in their dentist office chalkboard sign. As a result, our talented illustrators here at Chalk It Up Signs were able to take their ideas and translate them into fully formed, unique, custom chalk art for any establishment. Most of all, we were able to set the tone for their entrance area.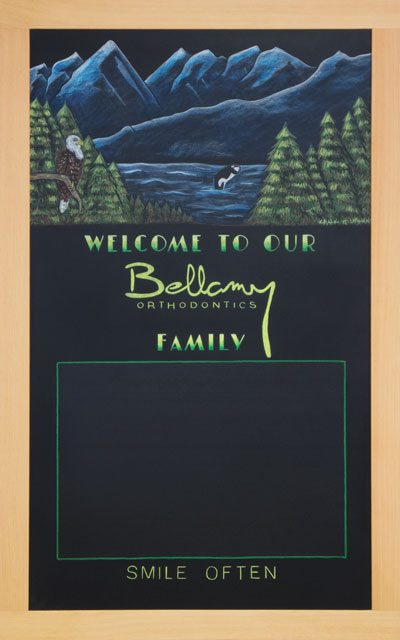 Do you have a story to tell?  Contact Chalk It Up Signs today and let us create the perfect Custom Office Chalkboard for your establishment, business, family or special event.
For now though, I'm inspired to plan happy hour on the Lido deck with a couple of glasses of wine with my chalk crew.
Until next time,
Mel and the gang

Share on Facebook