Grocery Store Deli Chalkboard Specials Signs
Howdy folks, and here we go with some photos of some of the fun chalkboard signs we have been hand crafting in the last few months…The theme for the first few is LOCAL!  Several Fantasy Island businesses are now proudly displaying CIUS originals.  Thank you so much for all of the local support!
Village Foods, the island grocery store, asked us to create their deli sign and we were happy to oblige!  This sandwich board is HUGE by the way and sits behind their demo table for yummy treats.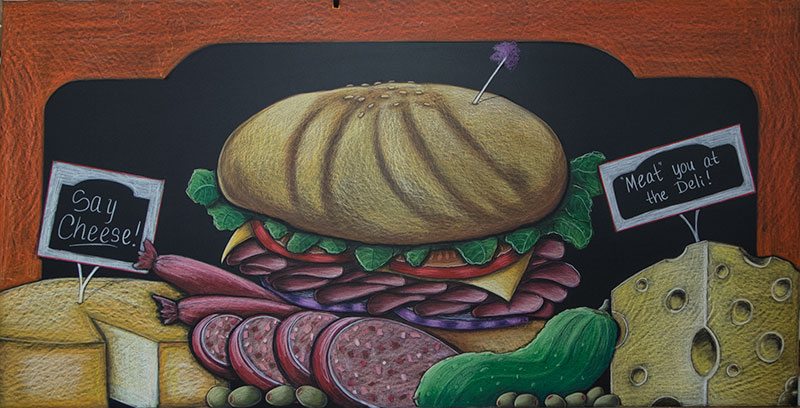 Chalkboards are a great way for grocery stores to announce specials and to entice customers to try specials.  So unique, so fun, so CIUS!
Let us know how we can help you make your grocery store or deli signs pop.
Many thanks,
Melanie et. al

Share on Facebook