Hello out there friends and Happy New Year from Chalk It Up Signs! I hope that it will be everything you need it to be and more.
2015 is going to be a great year for us here at Chalk It Up!  We have some fun projects already underway as well as some silly stuff planned for our own amusement.  And when I say silly, I really do mean silly.  We will be enlisting some friends to help us with some creative projects that will not only make us happy, but hopefully you too. We will share all that and more with you as it rolls down the pipe.  Don't you just love surprises?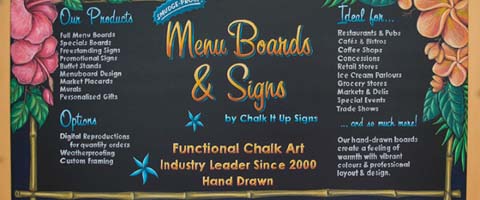 Looking forward to sharing this year with you.
Many thanks from –
Your pals at CIUS

Share on Facebook