Holidays and Chalk It Up News – Nolan Ryan Baseball
Hi everyone…I can't believe how quickly time flies!  We've not been lazing around, I can assure you!  Just uber busy…And many thanks to all our customers who placed orders with us for the month of November. Ten percent of our gross sales for the month are going to the Red Cross efforts to help with Superstorm Sandy's victims on the east coast.
Today we had a visit from the reporters of Go! Island (a local tv channel).  They filmed  a piece on the business for their channel and it will run in both the Nanaimo and Victoria areas, so keep your eyes peeled.  A very grateful, chalky hug to Melissa, Kelly and Jocelyn for their time and energy. Very fun stuff! I will post the You Tube link as soon as we have it.
There is still time to order a custom, hand crafted, chalk art sign from us for the holidays!  Our sealed, professional chalk art is perfect for kitchens, home bars, teachers, chefs, coaches, kids' rooms, and I could go on and on.  You have a couple of weeks to get your orders in time for the holidays so don't delay!
Here is a great example of a chalk art sign for a baseball coach's office door…  We love baseball.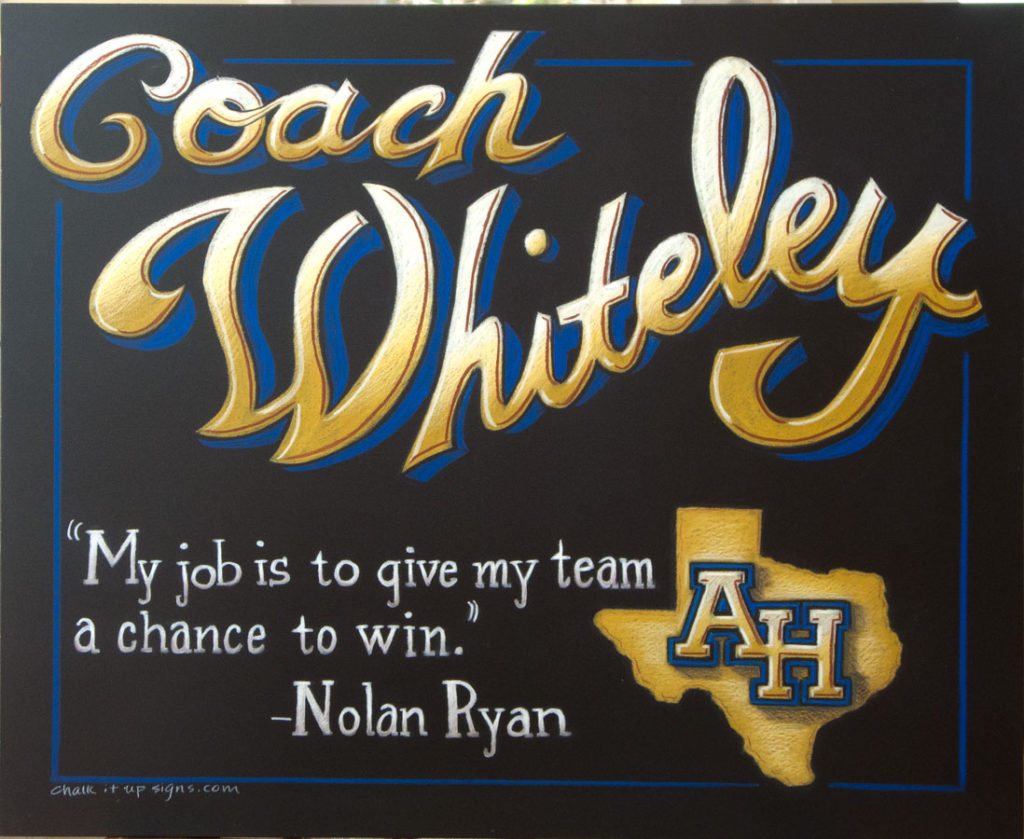 We will have a booth at the upcoming CFRA Conference in Vancouver this January 27-28.  We are super excited to have the time to showcase our unique and amazing chalk art signs to the food and beverage crowd in our neck of the woods.  As much as we love and are grateful for our on-line presence, we also really enjoy face time with customers.  It is a great opportunity for folks to see (and touch) our smudge-proof funk-tional chalk art signs. We have some great ideas for our booth so I will be sure to post those photos for your viewing pleasure after the conference.
December will be a busy month for all of us here at the studio as well as for all of you.  We wish you sanity, peace and as little stress as possible from now till the new year.  Try to stop and enjoy some art in the middle of the madness.  It's good for you.
Many thanks,
Melanie et al.

Share on Facebook