Our chalkboard process remove the stress of designing a menu or sign from your shoulders and lets us enjoy what we do best – making great chalkboard menus and signs!  This demo chalkboard is twelve feet long by four feet high and was designed for a collective of coffee afficionados who opened their very own cafe, No. VI, in Novi, Michigan.  You can follow the chalkboard process here all the way to opening day.
Step One – We require a workable file of your menu content (Word, Excel), any logo files (pdf) you would like for us to incorporate into your chalkboard and your design/theme/color scheme.  For instance, if you are opening a coffee shop and want a full menu board with lots of illustrative content that reflects your coffee shop theme, let us know.  We find that many of our customers already have a pretty good idea of what it is they want.  If you have an idea or have seen something you like, please share that with us in the beginning of the process.
Step Two – We organize the text using Adobe Illustrator.  We do this on the computer to save time and to give you a clear image of composition.  We will email this to you for you to proof the text and to approve the layout.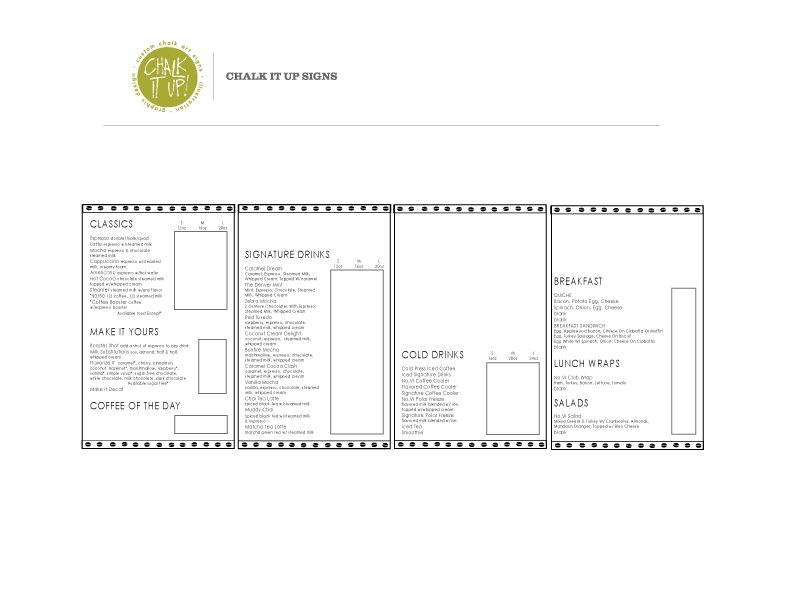 Step Three – Once the text layout is approved, we sketch the illustrations in black and white.  The sketch phase is meant to give you an idea of content and placement of the art.  It is not meant to be a work of art in and of itself.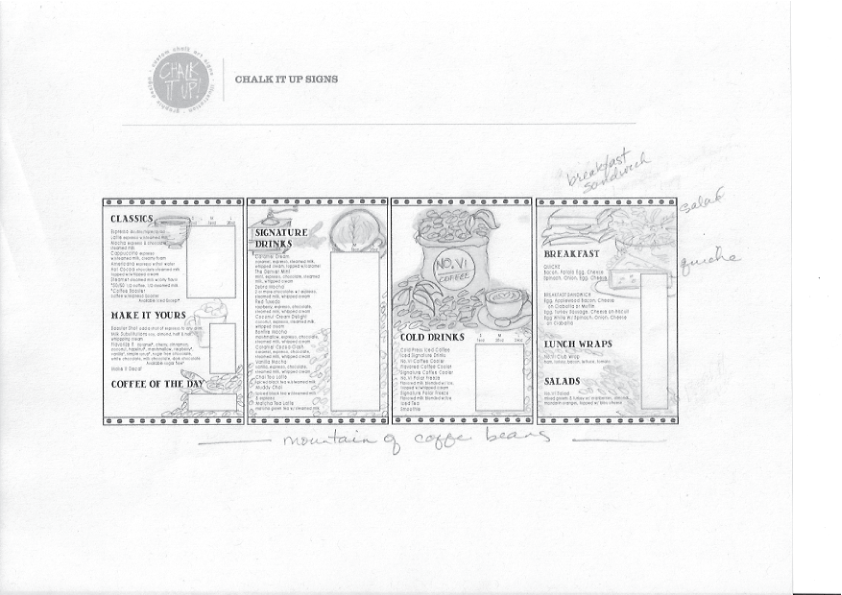 Step Four – We spend the majority of our time in this phase of the chalkboard process because it's the most fun…Hand Drawing! After you approve the art work we permanently seal it so it will never smudge. Areas where you draw and make changes are left unsealed.

Here is the entire No. VI team on opening day with their Chalk It Up Sign chalkboard in the background.  Very exciting for them and it's always a thrill for us to see our chalkboards at work!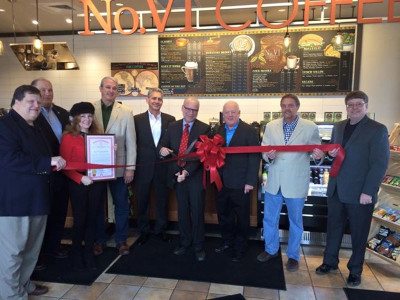 Share on Facebook