Merry Christmas From Chalk It Up Signs!  I cannot believe how quickly this year flew past.  Chalk It Up had a great year thanks to YOU, our amazing clients!  We are so grateful for the wonderful people we work for and for the fun, divergent projects we have the pleasure to work on.  It really was a range of jobs this year from a children's playroom mural to projects here at home on Fantasy Island for local businesses.  We drew cows, fishing trawlers, Pittsburgh skylines, smoothies, moose, bulldogs,  coffee cups, business logos, hand crafted soap, personal relation-ship chalkboards, beach scenes, beavers, mountain climbers, tall ships, dancers, barber poles, and so much more!
Needless to say, we were happily busy and therefore we are happy to take a little break to rest and connect with family and friends.  The studio will be closed from December 24th and open on January 4th.  We look forward to 2016 and all the amazing projects we are already working on and what comes next.
So, Merry Christmas and Happy Holidays from Chalk It Up Signs and we will see you in the New Year!
Melanie, Dave and all the CIUS Gang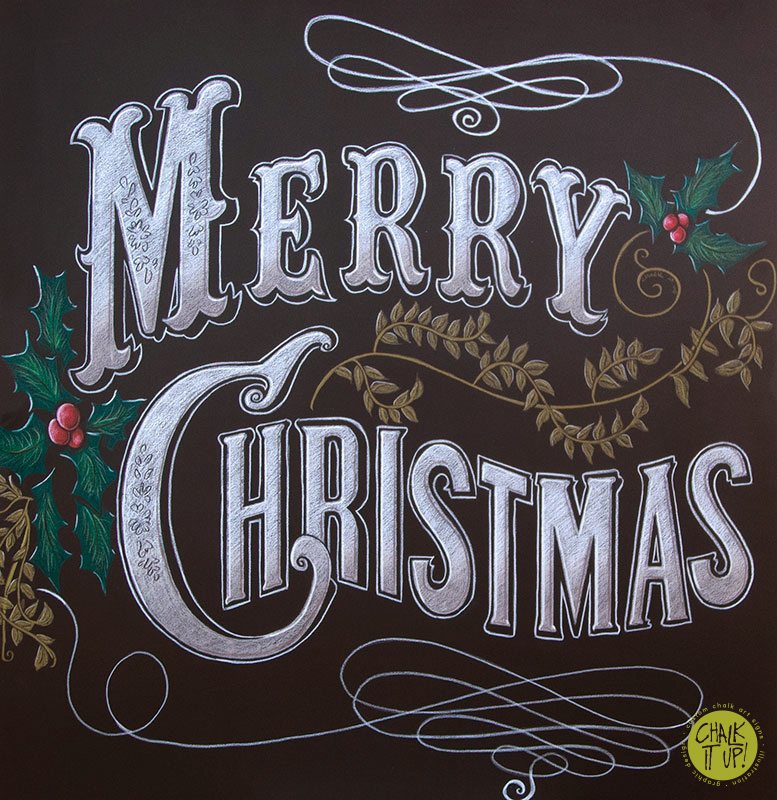 Share on Facebook