Hi everyone.
Good times around here, good times.  We now have deer fencing and a new "Gate of Mordor" to keep out the tourists and other unwanted, wandering, four-legged, hungry visitors.  Plum blossoms have dropped and the tiny green plums are showing and growing and the studio is one busy place I tell you!
Here are some of our latest projects…
The Sidney Pier Hotel was one of Chalk It Up Signs' first clients many moons ago. They recently redecorated their Georgia Cafe and asked us to revamp their signs.  We came up with a great, personalized theme and the signs are super fun!  This is one of a series of three full menu boards.
We also  had the opportunity to create a specials board for Mimi's Italian Grill in Calgary.  This was fun and BIG (a full 4′ by 8′) and fun.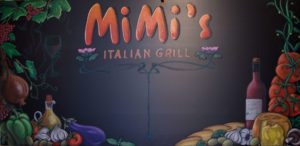 We rounded the week off with a sweet sign for a sweet shop just around the corner from us.  I love the Fibonacci pattern and now I want every sign to have the pattern in it somehow.  It was mesmerizing to work with.  Most of our signs travel far and wide and we are so grateful for that, but it's also really nice to create something for the island folk here at home.  These are our peeps.  We love them.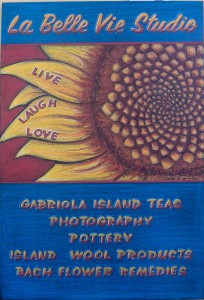 And we love you too.  Keep those cards and letters coming folks.
Thanks again,
Melanie

Share on Facebook