Buy or order a small chalkboard from Chalk it Up Signs today. We love to create small chalkboards. You imagination is the limit. Purchase a present for a friend or create a special sign for your home or business. Framed or unframed they look great! You are purchasing a piece of art that is custom designed and drawn for you.
Here are some small chalkboard ideas
Restaurants, Facebook header, home decoration, deli signs and weddings are a very common place to use chalkboard signs.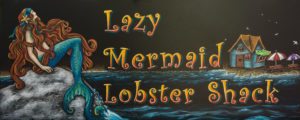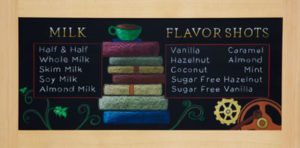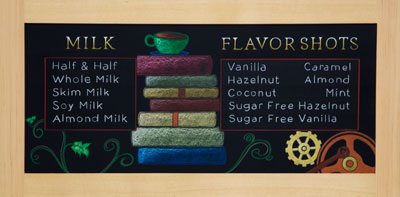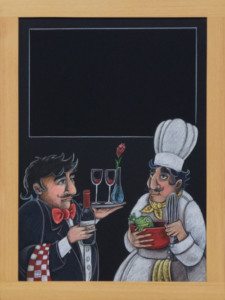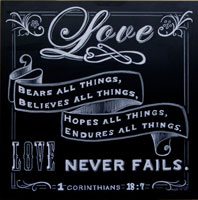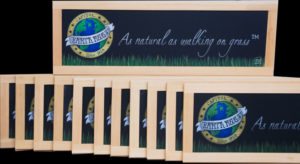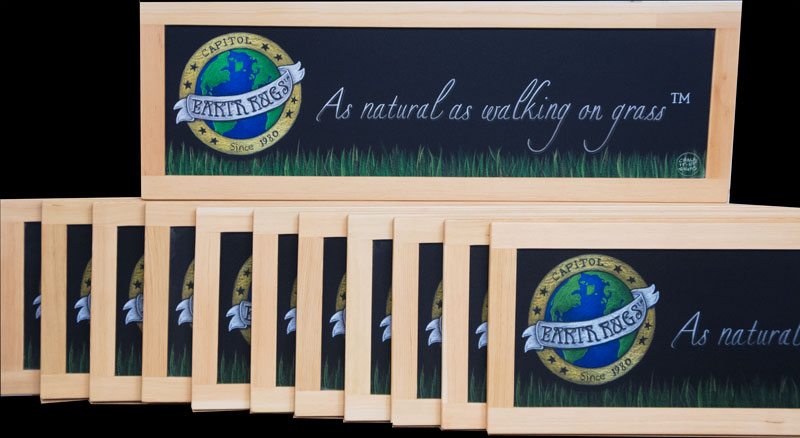 Every chalk menu art board is uniquely designed. Because our chalk artists hand draw with vibrant chalks using techniques to create text and illustrations, the content pops off the chalkboard. Our chalkboards are sealed to be permanent. However, clients may leave areas unsealed as well if menu content changes.
It is an honour to create these one of a kind works of functional art.  Due to the fact that we work closely with the client to make sure everything they need is included in the design we have very high rates of customer satisfaction.  CIUS works with each client on text layout using appropriate font choices for the venue. Illustration content is added around the approved text. Consequently, the end result is eye catching, easy to read and memorable.
Contact us now to place your order for a chalkboard sign.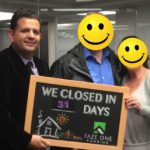 Share on Facebook