The Wired Monk Wins the Prize
Hi friends,
Leslie Campbell of the Wired Monk wins the prize of our free coffee cups specials board from the BC Food Expo.
Congratulations Leslie!  Here is a shot of the board Leslie won. Lucky monk!
Thanks to everyone who stopped by our booth at the BC Food Expo this weekend.  We enjoyed meeting each and every one of you.
Over and out for now,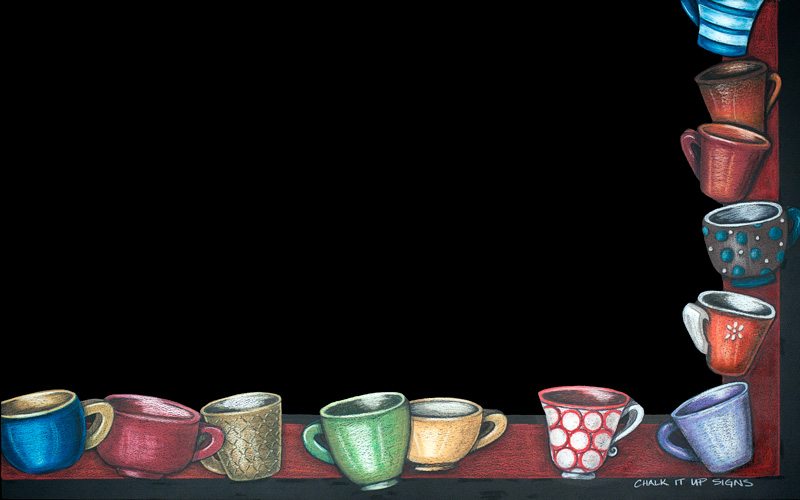 Mel and the team
We're not in a rush. In fact, we like taking the time to slow down. That's why our coffee is roasted longer and more slowly than other coffees. And we believe that coffee from each region of the coffee producing world is distinct and it needs its own special roasting time and temperature to bring out its characteristics. You'll be surprised to find that coffee from Africa has aromas and flavours that are totally different than coffee from Costa Rica, or Columbia, or Mexico, or anywhere else!

Share on Facebook