Hi everyone!  Here are the Chalk It Up Signs "Trade Show Team" Kim, Martina, Sue and Mel at work at the Connect2015 Show in Vancouver.  It's a great time to see old friends (Terry at PrintBoom), and make new ones (Jake at PCMusic) with folks in the food and hospitality industry in BC. Our chalkboards are great for YOUR trade show chalkboard sign.  Our signs stand out and are beautiful, bright and unique.  We received non stop compliments about our hand drawn, one of a kind chalkboard signs.  You can too with a original CIUS  trade show chalkboard signs for your trade show booth.
It does not matter what industry or trade you belong to.  Our signs catch the eye in a huge conference room filled with noise, distraction and odd lighting.  People always stop, spend time at our booth and appreciate a moment of something warm and real rather than computer generated and cold.  If you want people to remember you and your product, then let us create a trade show chalkboard sign that will leave a lasting impression.
Contact us today for more information on a trade show chalkboard sign for your company or product.
Until then, many thanks as always,
Melanie, Dave and the CIUS gang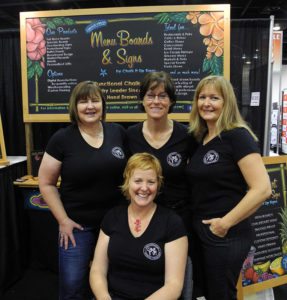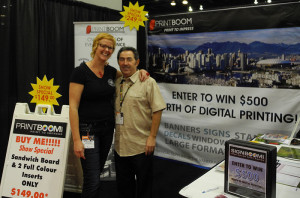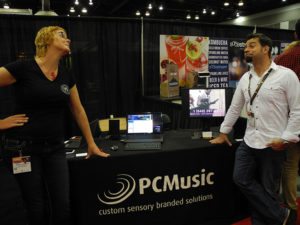 Share on Facebook