This blog describes a recent Victoria Sommelier Chalkboard Request.
When your contact emails arrives it begins the start of the chalkboard sign order process.
 Your email looks like this on our end when we receive your sign inquiry:
 "Message Body:
I love your boards! I would love one for my kitchen with a "wine and caricature of a sommelier theme on the border" for my wall with space to leave reminder notes. I'm hoping this makes sense.
Is this something that can be done?
Thanks very much and look forward to hearing from you."
After we say, "yes we can" an estimate is created and a  40% deposit is made.
Next our design team went to wikipedia and learned more about what a
Sommelier
does and looks like. At this point the fun begins ….
Here is what that Victoria Sommelier Chalkboard Request became: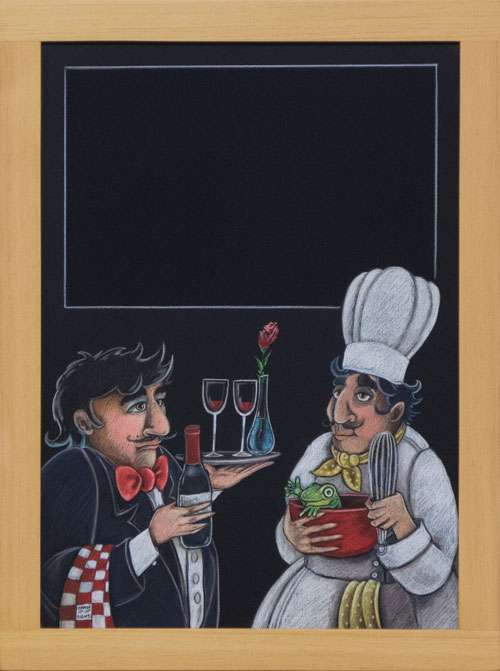 Take care,
Dave and the CIUS gang

Share on Facebook