Here is a great and colourful example of a Wedding Rose Chalkboard. We created this one in our Chalk It Up Signs studio a while back.  The clients are from Calgary, Alberta, Canada. We hand illustrate our chalkboards in Canada and then ship all over Canada, the United States and beyond.
Let our talented designers create a memorable photo booth, table placement signage, seating charts, parking directions, ice cream bar signage, hot chocolate bar, grown up drinks bar.  And so much more. We can create table top custom wedding chalkboards as well as wall hanging and stand alone chalkboards.
You want a memorable event and a custom wedding chalkboard (or several) is a great way to set a mood and create memories.
Contact Dave today for more information on a custom wedding chalkboard for your wedding.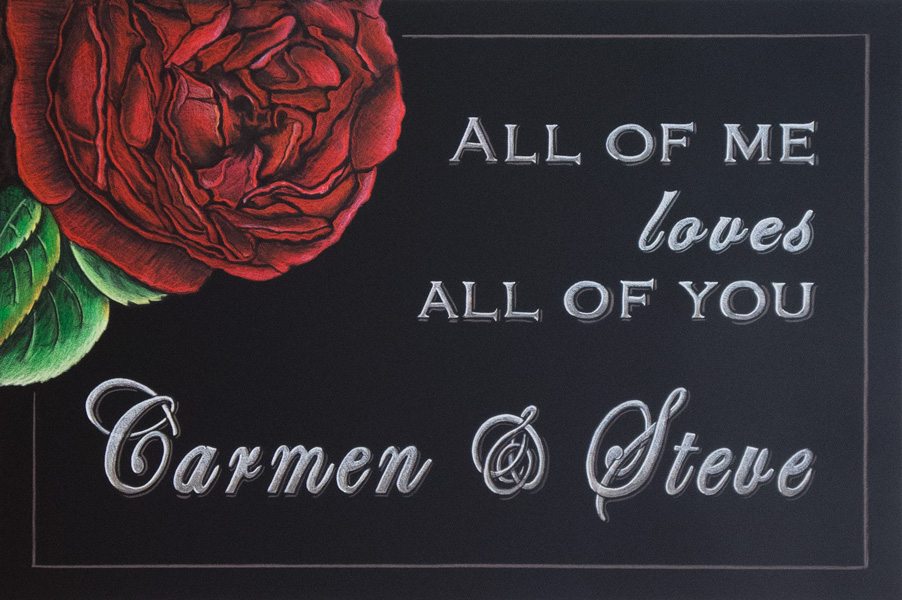 Share on Facebook